Dance Promoter: Ms. Beverly!
SOUTH-CENTRAL LOS ANGELES HOMEGROWN
L.A.- WATTS - COMPTON - LONG BEACH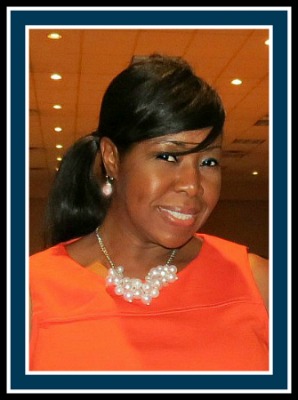 Hi there!
Growing up and living in L.A. County for over 40 plus years was the prime of my life. Raised on the east side of south-central Los Angeles with my loving grandparents, mother, other immediate family members, neighbors, friends, former classmates, and ex-coworkers gave life to an abundance of Happiness, Peace, Love, and Success all those years ago.
Now living in Texas, and have embraced the African American communities through the church, politics, business, and dance. My next move out-of-state will be to Las Vegas, Nevada. Why Vegas? That's where the majority of ex-Californians currently reside, as well as several of my immediate family members.
After moving to Texas in 2008, a next-door neighbor invited me out to join her at a Motown Revue Party at Crystal's Nightclub in Grand Prairie where the live entertainment was very impressive! The entertainers were all on point, and every performance that they displayed on stage was TOP-NOTCH! This event drew dancers to the dance floor from all over the Metroplex and opened the door for me to be exposed to Ballroom dancing (Fort Worth Swing Dance) at the highest quality possible. After seeing THE WHO'S WHO of the DFW Swing dance community out on the dance floor getting their groove on. Shortly after that, I was inspired to start taking dance classes, and a year or so later, I launched this website to draw more awareness to the dance online and to preserve some of its rich histories.
Furthermore, I would like to take this opportunity to express my deepest gratitude to my first two dance instructors; Mr. D'Extra, and Mr. James King, and the entire staff at the Arlington Entertainment Complex (The AEC); Mr. Monroe Compton, Mr. Kelam Wilkes, Ms. Rena Washington, Sir. Charles, and dance instructor Mr. Derrick Farrow for allowing me to SPREAD MY WINGS and meet other dancers through their establishment.
Moving-Forward...thank you kindly to; Mr. Tyrone Evans, and Mr. Larry Duncan, for inviting the TheDFWdancers.com to be a part of L-JET'S creation of the BLACK & WHITE INSTRUCTOR'S CHARITY SCHOLARSHIP BALL in Houston, Texas, and lastly, a special thanks, go to committee
member Ms. Annie Lamott, for sealing the deal with me over lunch, and prepping me before my first meeting with the group. Truly I can say that my experience as a BLACK & WHITE BALL committee member was quite fulfilling, and what a blessing it was to assist for four consecutive seasons leaving behind many great memories.
GROWING UP ON THE EASTSIDE OF SOUTH-CENTRAL L.A.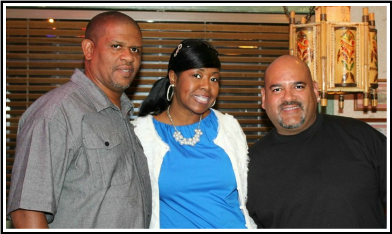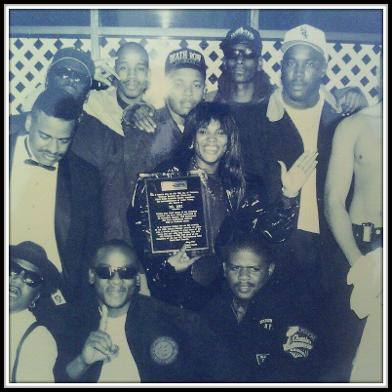 NIKE'S first launch of the 1982 Nike Air Force 1 basketball sneaker.
~~~
Watts, California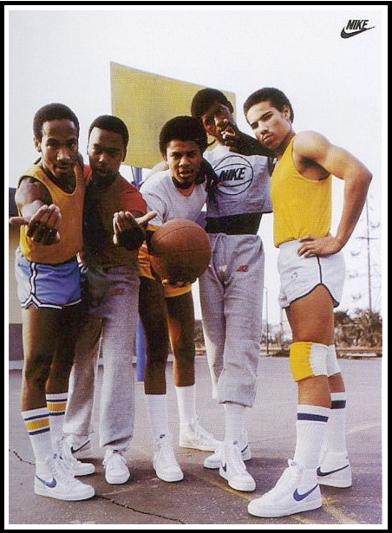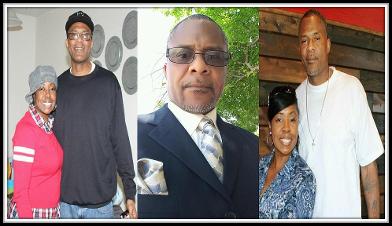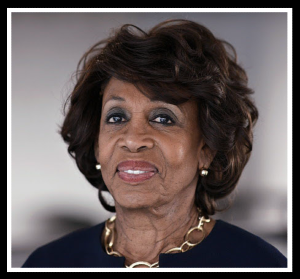 U.S. Representative for California's 43rd congressional district - Congresswoman Maxine Waters
So let the truth be told from those who have experienced it. Under the Ronald Reagan Administration in the early 80s, South-Central L.A. was dealing with the war on drugs. During that time former Assemblywoman - Maxine Waters, had a true heart of compassion for the people in the areas in which she served. She was known to be very outspoken when advocating for women, children, people of color, and the less fortunate. In times of crisis and social unrest, her leadership helped to unify us as human beings.
In the mid-'80s, Ms. Waters founded PROJECT BUILD, and a school in Watts, California was named after her in her honor. The Maxine Waters Employment Preparation Center (a multimillion-dollar campus) still to this day is providing education, job training, and employment opportunities to young adults living in and around the Los Angeles county cities.
In the early 90s many young people, including those in the hip-hop music communities, praise the now Congresswoman - Maxine Waters for her support and understanding of young people and their efforts at self-expression.
As we honor Congresswoman - Maxine Waters, for her lifetime achievements. May the love of God keep her in his perfect peace at the age of 82.
SENDING a warm smile!

~~~
Mrs. Beverly Hilton
Contact: dallasandhouston@yahoo.com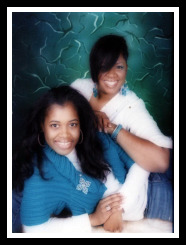 Ms. Beverly's two beautiful daughters, Amari and Asia
WORK for a cause, NOT for applause. LIVE life to express, NOT to impress. DON'T strive to make your presence noticed, JUST make your absence felt...